Bayley's big night culminated in her first WWE SmackDown Championship victory as she cashed in on Charlotte following Charlotte's surprising victory over former champion Becky Lynch.
Charlotte defeated Lynch during Lynch's second championship defense with help from Lacey Evans, who lost to Lynch in a lukewarm matchup for the Raw Women's Championship. In defeat, Becky Lynch figures to be moved to the Raw brand, where she will likely resume her feud with Evans as champion while competing on the same brand as current boyfriend Seth Rollins. The win also voided a potential cash-in scenario of Bayley shrewdly vulturing the SmackDown Women's Championship from a fatigued Becky Lynch after back-to-back defenses in a move that would have all but certainly turned Bayley heel.
Instead, Bayley rose as the ultimate babyface in the XL Center, answering "we want Bayley" chants by saving Becky Lynch from a post-match beatdown and cashing in her briefcase with an elbow drop and a win over Charlotte. With her sudden loss, Charlotte is now a nine-time world champion and the shortest-reigning SmackDown Women's champion in WWE history.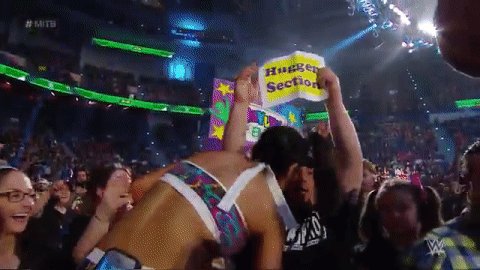 This marks the second consecutive year the women's Money in the Bank briefcase was cashed in the night of the event after Alexa did the same last year to win the Raw Women's Championship at Nia Jax's expense.
Money in the Bank's biggest benefit is to develop its beneficiaries as serious world title contenders over the course of their reign. In WWE, however, the briefcase can serve as a gift and a curse with the incumbent historically prone to losing a string of matches under the flawed philosophy that mere presence of the Money in the Bank briefcase will force fans to take the incumbent seriously regardless of wins and losses.
While the same flawed principle applies to most champions in WWE, cashing in the briefcase in exciting fashion—less than two hours after winning—creates immediate momentum for Bayley. In a single night, Bayley has gone from the odd woman out amid Sasha Banks' dramatic exit to the ultimate babyface world champion.
["source=forbes"]