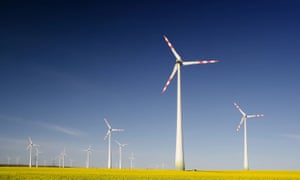 .
We are on the cusp of the largest intergenerational wealth transfer in human history. In Australia alone, where baby boomers make up less than 25% of the population but hold more than half the wealth, $3 trillion is expected to pass down to millennials over the next generation. Across the world, this figure is expected to exceed $100 trillion by 2050.
The ugly truth is that much of the wealth that millennials will receive is dirty money, earned on the back of industries that harm people and our planet. The richest generation in history got that way in part at the expense of future generations.
Not that we can blame individual boomers for this. As far as most of them were concerned, they were simply putting their money in the bank, saving for their future. Ethical investing wasn't an option when they were saving for their first homes. Boomers didn't have the benefit of infinite information at their fingertips and were probably unaware their money was being invested in industries such as fossil fuels, live exports, tobacco, gambling and arms. But now there's no excuse.
This generation can do better.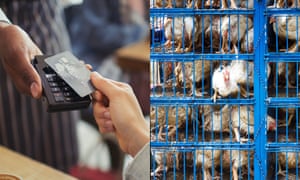 Ethical investing
Even if we're not ready to go vegan or give up our car, most of us make small daily changes to live life according to our values. But what's the point of insisting on free-range eggs with your smashed avo if your savings are supporting live animal exports? Does it really make a difference choosing the pub that pulls the punters with live music instead of gambling if your beer money is propping up the pokies anyway?
Most of us tuck away our savings into the bank that we've always used without a second thought. But by saving for a home deposit or holiday, we may be inadvertently supporting the industries we object to. Ditto every time we tap our card to pay for a latte or bus fare.
According to a report by Morgan Stanley, millennials are twice as likely as other investors to seek out socially responsible investing (SRI). But let's face it; we don't always have the time or inclination to do our homework and it can be confusing sifting through the information.
Luckily, as the great wealth transfer looms, it's never been easier make sure that your money is doing more good than harm.
Recycling v burn off pollution
Clean money supports recycling plants and other environmentally-geared initiatives, rather that industries that engage in burns offs that cause serious environmental pollution.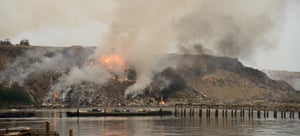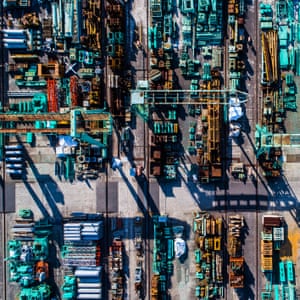 The clean money revolution
"We have to move trillions of dollars from damage and destruction to regeneration," says Joel Solomon, author of the book, The Clean Money Revolution: Reinventing Power, Purpose, and Capitalism. The clean money revolution is gaining momentum across the globe and millennials are its most enthusiastic devotees.
Clean money is simply money that doesn't harm people or the planet; ideally, it will proactively be used to create positive social and environmental change.
Solomon (who happens to be a boomer, but one of the cool ones) says: "It will remake the world. We are the ancestors of the future. We must know what our money does to people and places, then take actions to align our dollars with our values."
The easiest way to join the clean money revolution is to make sure every cent you put in the bank is going towards ethical investments rather than propping up harmful industries.
Some banks and superannuation funds have started to shift some lending and investment into areas such as renewable energy. However, many also continue to invest in industries such as the production of nuclear weapons and fossil fuels.
Australian financial institutions have collectively loaned $70 billion to dirty fossil fuel projects over the past decade.
The good news is that there is a growing number of alternatives that only invest customers' money in ethical investments.
Bank Australia is part of a global network of banks that aim to use finance as a force for social and environmental good. As it is also customer-owned, profits are returned to customers through better rates and fees, rather than lining the pockets of external shareholders. According to the Responsible Investment Association Australasia, our national rate of responsible investment rose 39% between 2016 and 2017 alone.
Some investors and savers might fear forgoing high returns from investments that don't meet ethical investing criteria. But individual choices can drive change, and with an entire generation working towards living a more principled and sustainable life, it is the ethical investors who may find themselves on the ground floor of one of the biggest money-making opportunities in history.
The easiest feel-good change
Joining the clean money movement and switching to a bank that will use your money for good has to be one of the easiest ways to make an immediate positive effect on the planet that compounds as fast as interest does.
And it's a hell of a lot easier than going vegan.
["source=theguardian"]